JOE FREHE - DRUMS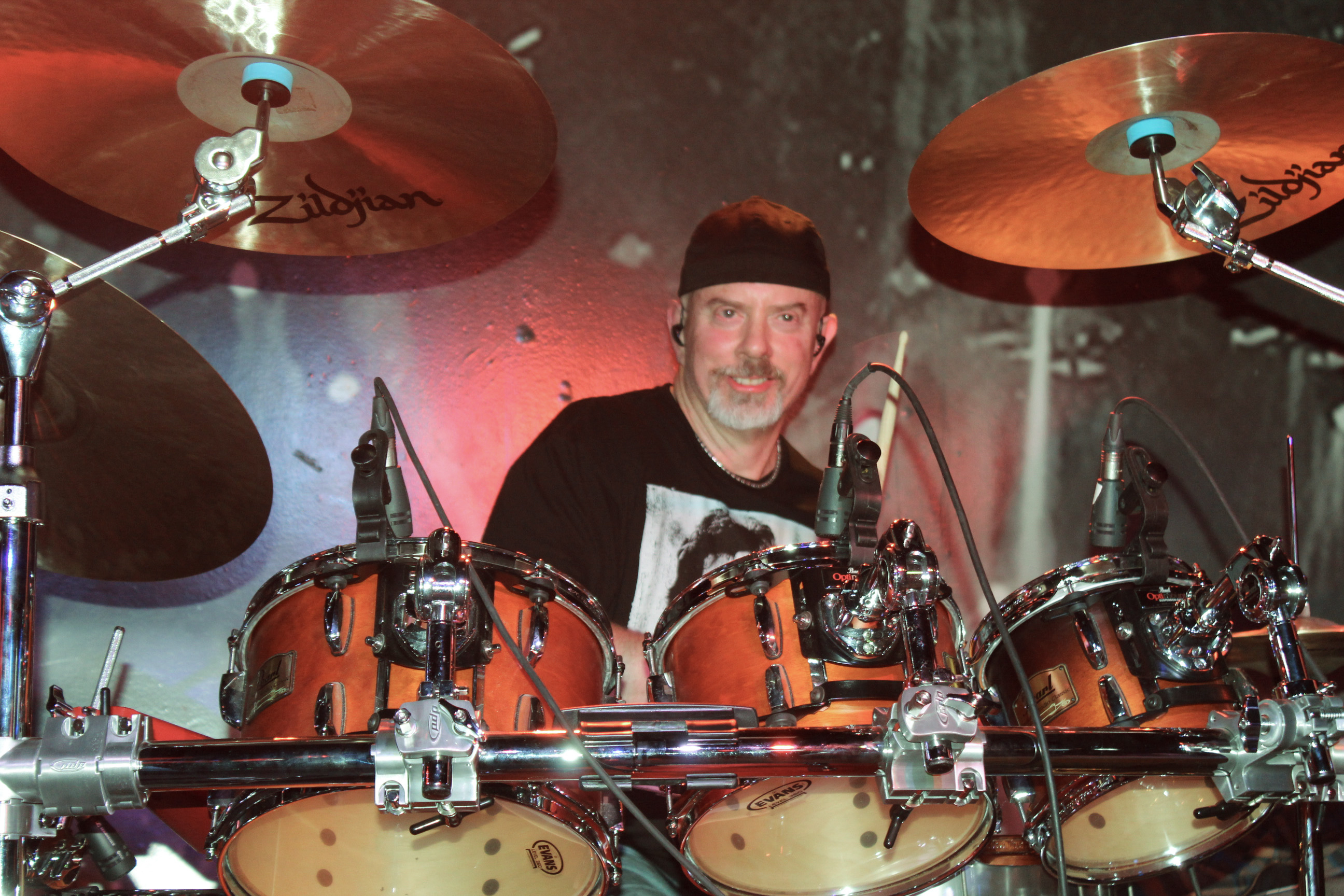 It was September 29, 1981, when Joe saw Journey for the first time at the Rosemont Horizon. Steve Smith was playing a mammoth red drum set that you could feel pounding thru your chest. The drum solo, the crowd reaction…. amazing! That was the moment another drummer was born.
Joe continued playing drums through the early 90's focusing on recordings and live shows. He decided to put the sticks down and go back to school full-time in 1993.
After not playing for 20+ years, on October 29, 2015, a friend said, "stop being an asshole and start playing drums again". Six months later, he found a used drum set and started the drumming journey once again (no pun intended). On January 28, 2017, after a long hiatus, he played his first live show and has been incredibly fortunate to open up for bands such as Chicago, 38 Special and John Waite.
Joe joined Hinge during the summer of 2022 and is looking forward to sharing the gift of music with as many people as possible in 2023 and beyond.
The Journey continues (pun intended)…….
Eat drums! Eat cymbals!
– Animal (the muppets)
BUDDY ANNORENO - LEAD VOCALS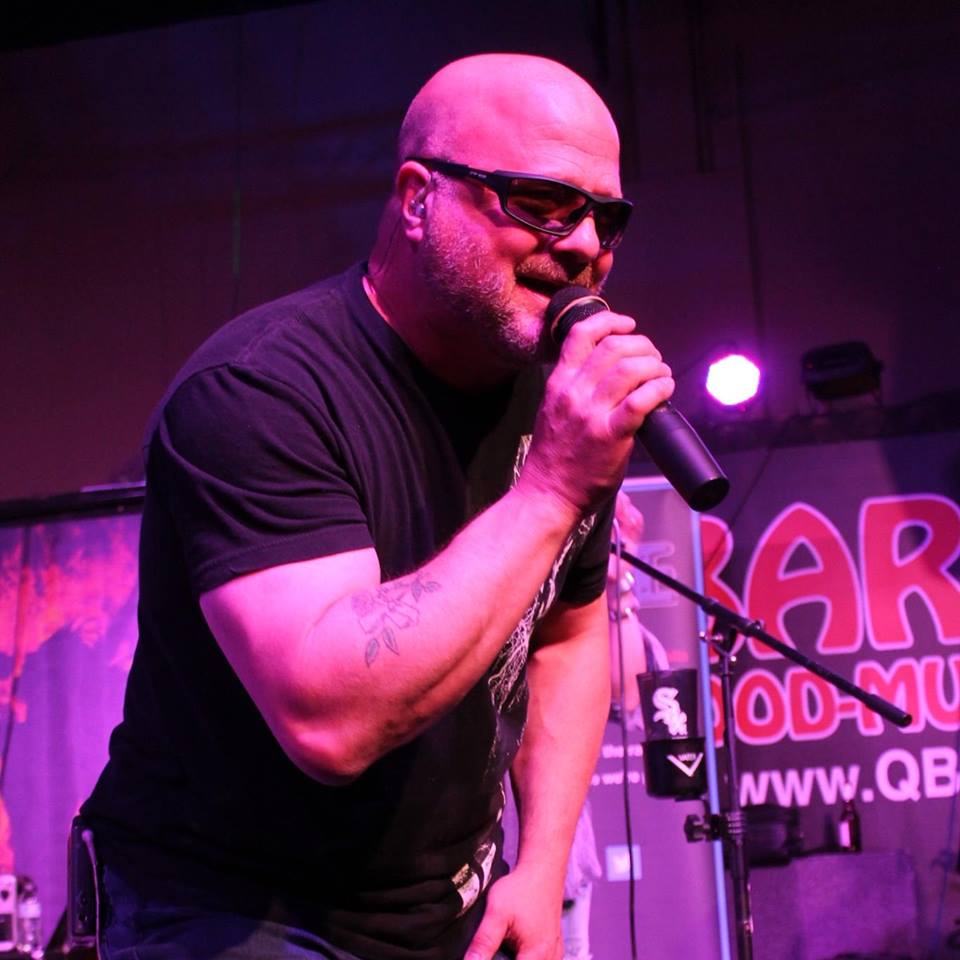 Buddy founded HINGE in 2009 and is the last original member.  He has been building and refining the band ever since.  With no formal vocal training, Buddy has taken all that has inspired him and self-developed his vocal ability to what it is today.  Buddy's main vocal influence was Steve Perry during Journey's early years.  
Buddy is musically trained in keyboards, guitar and music theory but when asked why he doesn't play those in the band, he admits "I can't play them nearly to the level that is needed."
Buddy is a private pilot, culinarily trained and works in the IT industry. 
SCOTT HILL - LEAD GUITAR/VOCALS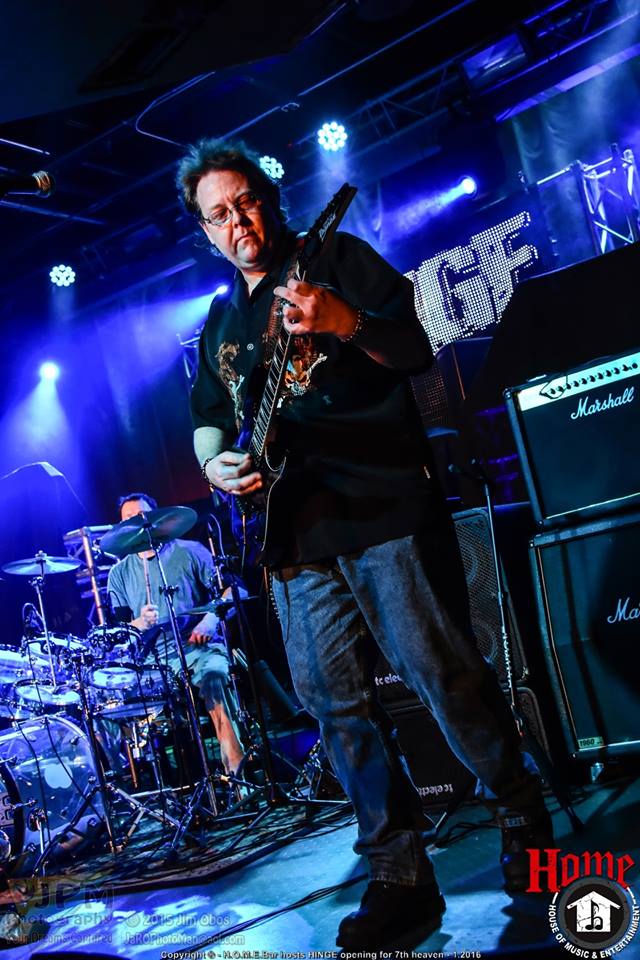 Scott is an Old School Guitar Slinger that cut his teeth among some of the best local players in the industry! Starting as a rhythm guitar player, he learned to be a lead player out of necessity and the rest is history. He's a well rounded guitarist with a vast vocabulary of music that spans many genres and also pulling down double duty as an accompanying vocalist when required… you just never know what's next!
MARK TELESKY - LEAD GUITAR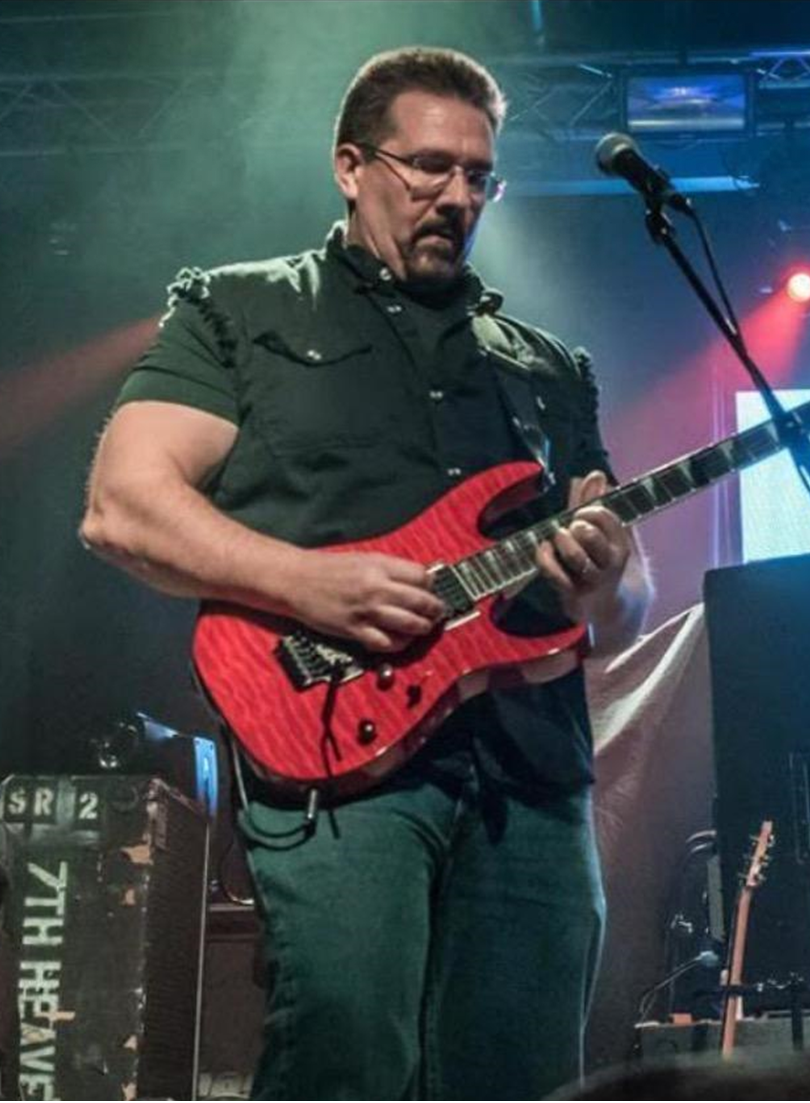 At the age of 13, Mark borrowed his friend's SEARS Silvertone guitar with the built in tube amplifier in it and that embarked on a lifelong love affair with music and guitar.
In the late 70s and early 80s, the Chicago garage band scene was the perfect start to continue his passion with first bands like Chatter, High Five and finally Backstreets (no NOT Backstreet boys…LOL) 
He topped our musical journey by playing out 3 times at the Taste of Chicago in 1999, 2001, and 2002..! 
After a small hiatus to start the family but continued his passion to play and record in his basement studio.
Once the kids were old enough, Mark said to his wife "Hey, I think I still got it and would like to play in a band again".  With his first audition from Craigslist, Mark landed a position with BAND X Chicago with a 14 year awesome run playing the big rooms like Dirty Nellies, MT Barrels, Sundance Saloon, Blarneys Island, all kinds of festivals and opening up for countless other bands.  
That journey ended in 2022 and the next chapter begins with HINGE..!! 
His musical influences are too wide and too many to list however after playing a plethora of different guitars (Gibson LP, Fender Strats), he absolutely fell in love with Ibenez RG series guitars….!! But every once in a 
great while you will see him with his 1997 Paul Reed Smith CE22.  
Rock ON…!!
MIKE SAGE - KEYBOARDS/GUITAR/VOCALS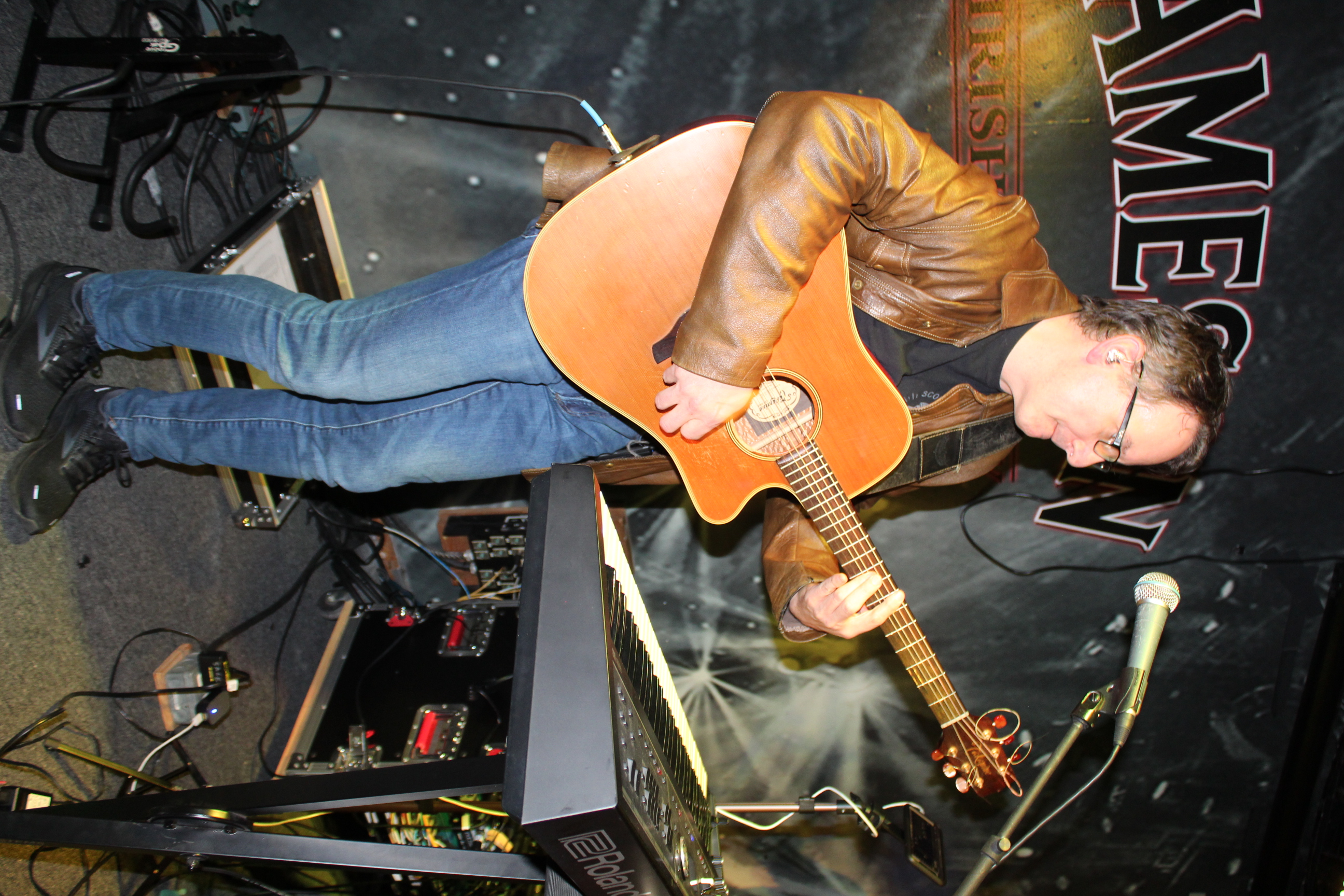 Mike's musical journey took him from playing the piano, drums, banjo, guitar and back to keyboards again. He's enjoying getting back out there playing keys and singing. He is the trifecta of the band bring keyboards, guitar and vocals. Mike was the last piece of the puzzle in bringing the band back to playing out. He loves music of all kinds, from rock to jazz, blues and classical . Mike loves to fire up the grill and is a software developer.
AL MEHRING - BASS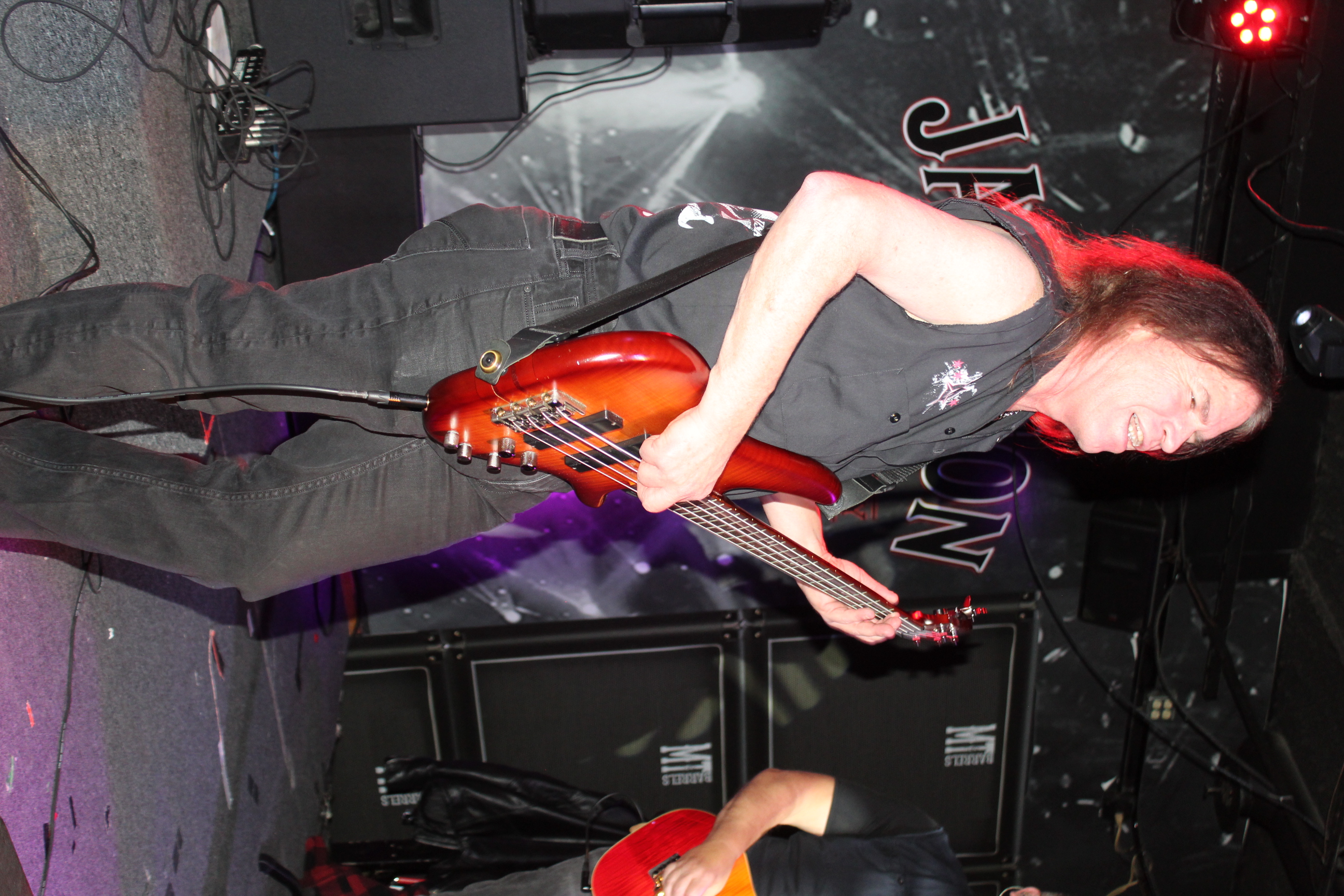 Born on the Southside of Chicago, AL is best known for his melodic bass lines and superlative backing vocals for several rock groups in the Chicago land area. In addition to touring with several established Midwest rock groups,  he also composes and arranges music in his personal studio for solo projects. Some of his influences at an early age were Chris Squire from Yes,  Geddy Lee of Rush and John Entwistle from The Who.  Al is an IT professional.